Live streaming built for funeral homes
Event Live was built to offer a simple and fully-customised HD live-streaming experience for funeral homes.
I am extremely happy with the platform. It's just so simple!!
Brodie, Funeral Home Manager, Trigard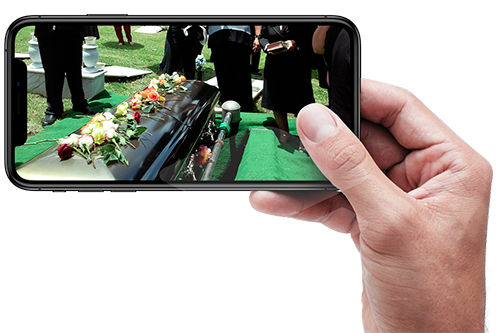 Ready in seconds
Simply download the Event Live app to your device and attach to a tripod. You're ready to go. Streams beautifully both indoors and graveside.
Device support: iPhone / iPad / Android smartphones and tablets.
Fair pay-as-you-go pricing
No commitment. Pay credits for each service powered by Event Live's technology. Resell to your clients at a fair price. We recommend $50 - $200 per service.